Hailstorms, wind and rain on Caer Caradoc
Hail, wind and rain - that's what I had to contend with on the summit of Caer Caradoc this week.
After five hours I was chilled to the bone, but it was worth it because the skies were absolutely amazing.
I counted no fewer than 12 hailstorms and three rainbows, which resulted in some great picture opportunities.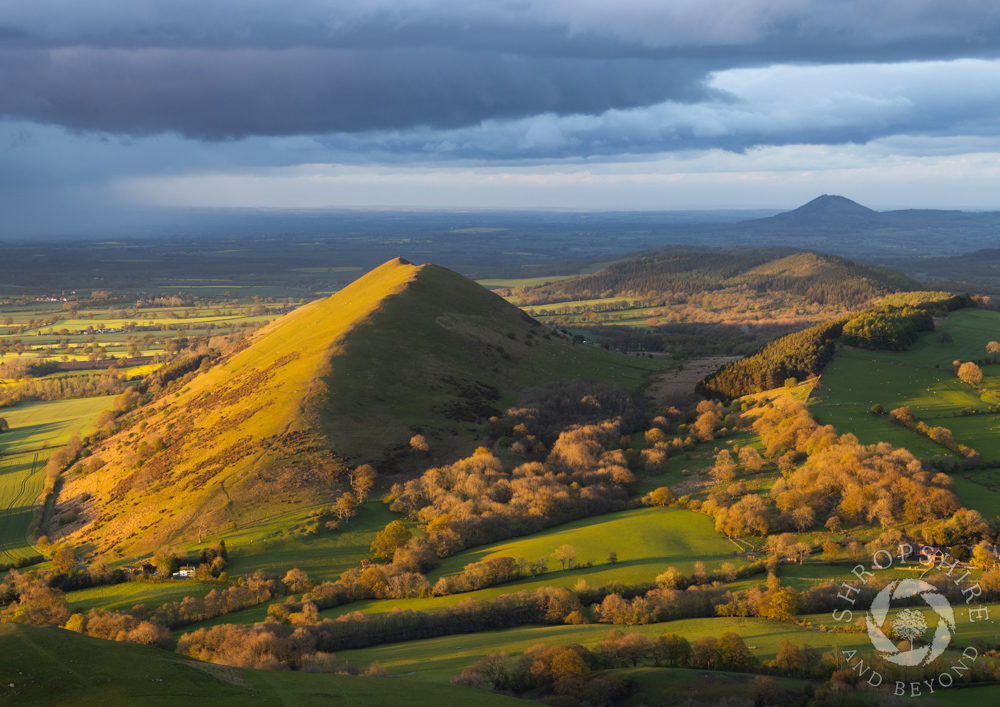 This is one of my favourite views in the whole of Shropshire, looking across the Lawley towards the Wrekin, which is 10 miles away as the crow flies.
I love the way that the setting sun picks out the western side of this beautiful hill and highlights features in the surrounding landscape.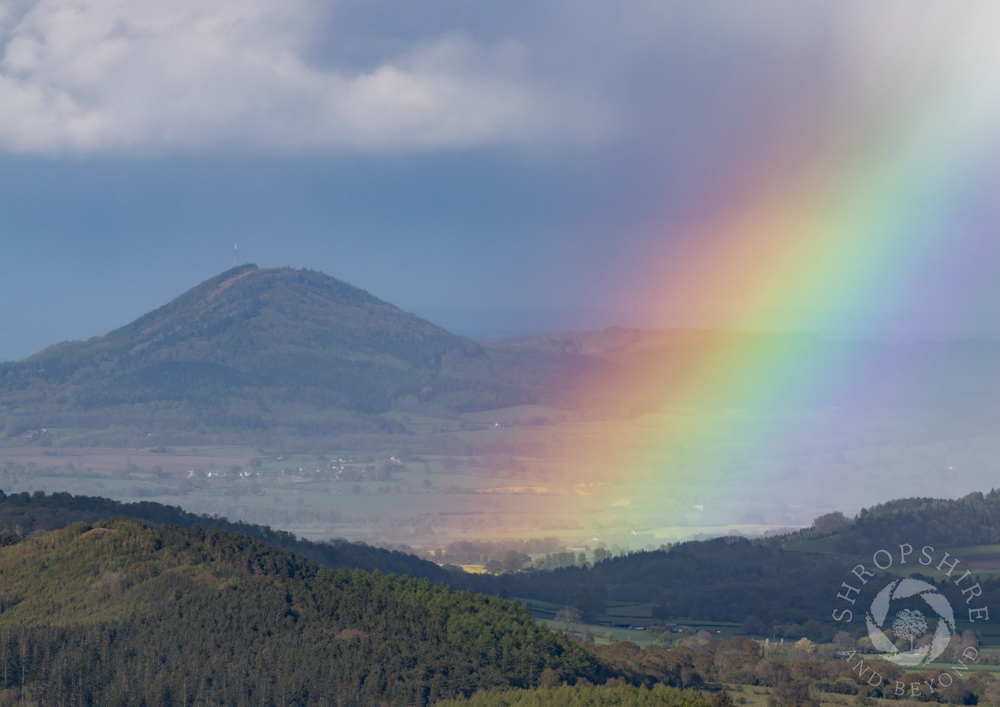 The iconic Wrekin features once again in this shot, with Lodge Hill seen bottom left, as a rainbow lights up the sky.
I had only a few seconds to capture this view before the hailstorms started to batter me yet again.
It looks as if there's a wild fire raging beyond the Stiperstones ridge in this shot, as the falling rain is backlit by the setting sun.
Silhouetted against the sky are, from left, the quartzite tors of Saddle Rock, Manstone Rock and the Devil's Chair.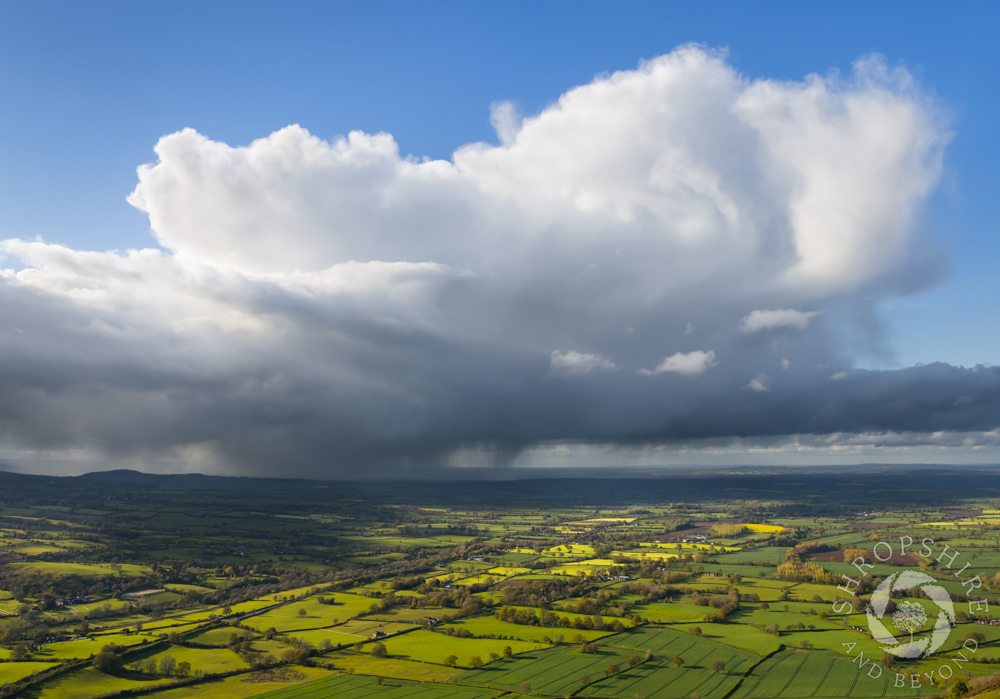 Big clouds over the Shropshire plain in this shot, with Earl's Hill seen in shadow on the left. This is the view looking towards Shrewsbury.
I finally started walking back down the hill just after sunset, feeling cold and tired but very happy to have got some new images in the bag.
Published by Shropshire and Beyond on