Clun Jigsaw
Product ID: CluJig1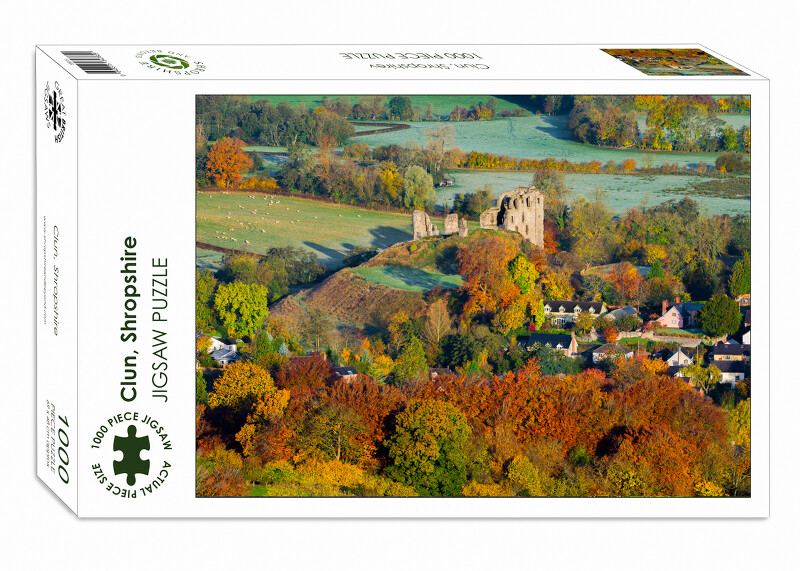 £23.99 (inc UK P&P)
This 1000-piece jigsaw puzzle features a frosty autumn sunrise at Clun, described as one of the 'quietest places under the sun' in A E Housman's A Shropshire Lad.
The town is overlooked by the ruins of its magnificent castle, which was founded shortly after the Norman Conquest.
The jigsaw measures 48cm x 69cm when completed and is printed on 2mm luxury puzzle board. The box size is 33cm x 23cm x 5cm.
All our jigsaws are made in the UK and are FSC certified/recycled. They cost £23.99 each, including UK postage (Royal Mail Tracked 48).
The images on this website are owned by Shropshire and Beyond. Unauthorised use is prohibited by law under the Copyright, Designs and Patents Act 1988