Llangollen Canal Jigsaw
Product ID: LlaCanJig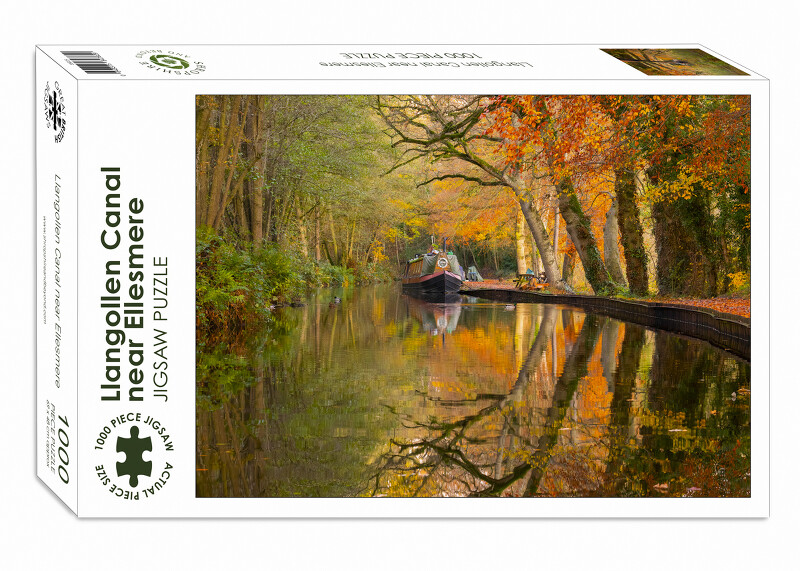 £23.99 (inc UK P&P)
A beautiful autumn view of the Llangollen Canal, near Ellesmere, is the subject of this 1000-piece jigsaw puzzle.
The canal crosses the border between England and Wales, linking Llangollen in Denbighshire with Hurleston in Cheshire.
The jigsaw measures 48cm x 69cm when finished and is printed on 2mm luxury puzzle board.
The box size is 33cm x 23cm x 5cm. All our jigsaws are made in the UK and are FSC certified/recycled. They cost £23.99 each, including UK postage (Royal Mail 2nd Class).
The images on this website are owned by Shropshire and Beyond. Unauthorised use is prohibited by law under the Copyright, Designs and Patents Act 1988