5 Stretton Hills Greetings Cards
Product ID: 5 Pack Strettons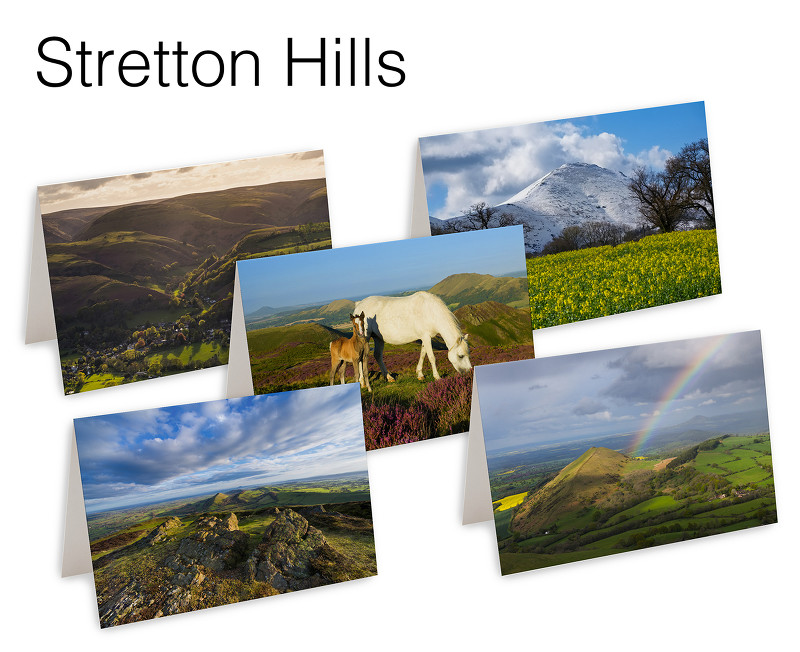 £10 (inc UK P&P)
This is a collection of five greetings cards featuring the stunning Stretton Hills.
The pack includes a rainbow arching over the Lawley, early morning on Caer Caradoc, and a pony and her foal on the Long Mynd.
There are also views of spring snow on Caer Caradoc and evening sun highlighting the folds and contours of the Batch Valley and the Long Mynd above All Stretton.
The cards measure 7in x 5in and are left blank inside for your own message. They are supplied with white envelopes.
The pack costs £10, with free postage in the UK.
The images on this website are owned by Shropshire and Beyond. Unauthorised use is prohibited by law under the Copyright, Designs and Patents Act 1988