Clun Address Book
Product ID: Clun-Address-Book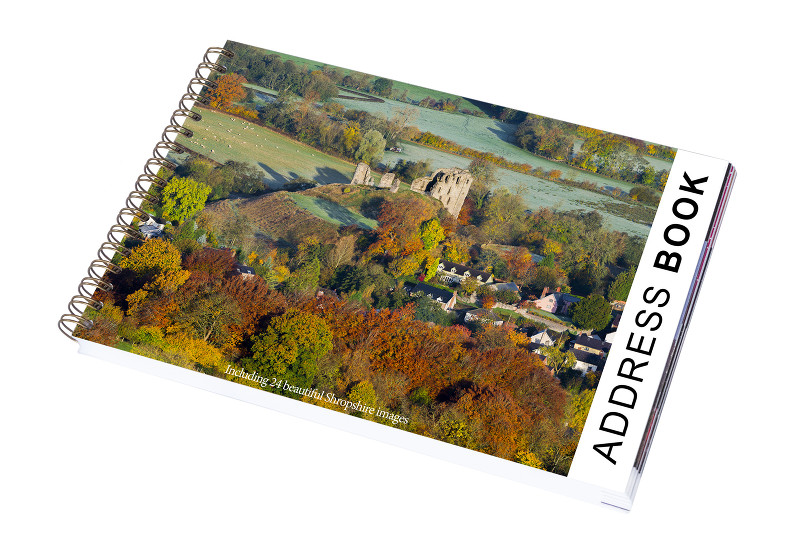 £9.95 (inc UK P&P)
Magnificent Clun Castle pictured on a frosty autumn morning appears on the cover of this beautiful A5 address book.
It is part of our range of Shropshire address books, and features 24 stunning images ranging from Shrewsbury, Ludlow and Ironbridge to Ellesmere, Oswestry and Market Drayton.
The address books are printed on high-quality paper with lots of space to accommodate all your addresses and contacts, plus room for any additional notes.
A bronze-coloured wire spine allows you to lay your address book flat on your desk or work surface and turn each page with ease.
Our address books cost £9.95, with free postage in the UK (Royal Mail 2nd Class).
The images on this website are owned by Shropshire and Beyond. Unauthorised use is prohibited by law under the Copyright, Designs and Patents Act 1988