A Shropshire Lad
Product ID: ASL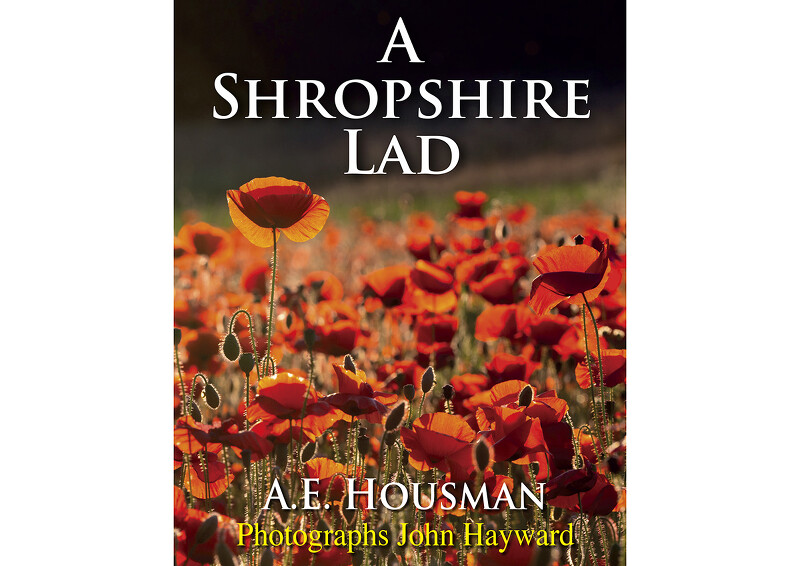 £20 (plus P&P)

Beautiful images by photographer John Hayward appear in a new, full colour edition of A Shropshire Lad.

A E Housman's lyrical English poem, which was first published in 1896, explores the universal themes of loss, love and the passage of time.
John's photographs capture the very essence of Shropshire, ranging from the rural landscapes of the Clun Valley and beyond to the towns and villages of this glorious county.
He was often approached by curious passers-by while out taking pictures for the book.
"People always like to know what I am working on, and when I told them they would immediately start quoting lines from A Shropshire Lad," he said.
"Housman's work is so widely known and loved, and it was an absolute joy to be involved in this project."
The new book, which is published by Merlin Unwin Books of Ludlow, marks the 50th anniversary of the Housman Society.
It is the only photographic edition of A Shropshire Lad in which the county's stunning landscapes, which have scarcely altered since Housman's day, have been matched with the stanzas on each page.
A Shropshire Lad (hardback, Merlin Unwin Books, 2023) costs £20 and is dispatched within two working days via Royal Mail Tracked 48.
The images on this website are owned by Shropshire and Beyond. Unauthorised use is prohibited by law under the Copyright, Designs and Patents Act 1988