A bird's-eye view of Shropshire
I'm always looking for new ways to photograph Shropshire - and this week it was a case of up, up and away.
I was given a bird's-eye view of the county thanks to Virgin Balloon Flights, who invited me to join one of their early-morning trips.
Up until now all my pictures have been taken with my feet planted firmly on the ground, but this time I was able to get a completely different perspective of Shropshire from 2000ft up.
We launched from Battlefield, near Shrewsbury, at around 6am and the hazy morning views were breathtaking.
I was able to get shots of places such as Haughmond Hill and the haunting remains of Haughmond Abbey, while the sight of Shrewsbury laid out in front of me was totally amazing.
The time flew past, and when we eventually set down in a field near Uckington it was hard to believe that we had been airborne for an hour.
Strangely enough, my favourite picture was taken on the ground - it came when I was invited to photograph the interior of the balloon while it was being inflated!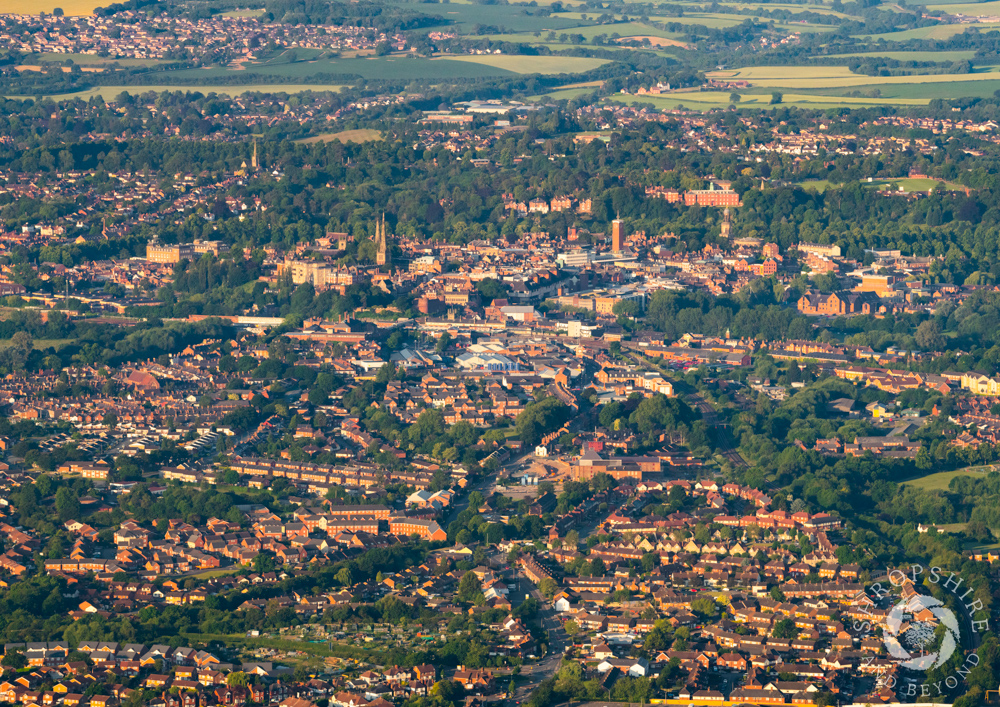 Here's Shrewsbury seen from the air, with the Market Hall standing out in the early morning sunshine. Just above it and to the right are St Chad's Church and Shrewsbury School, while St Mary's Church is to the left.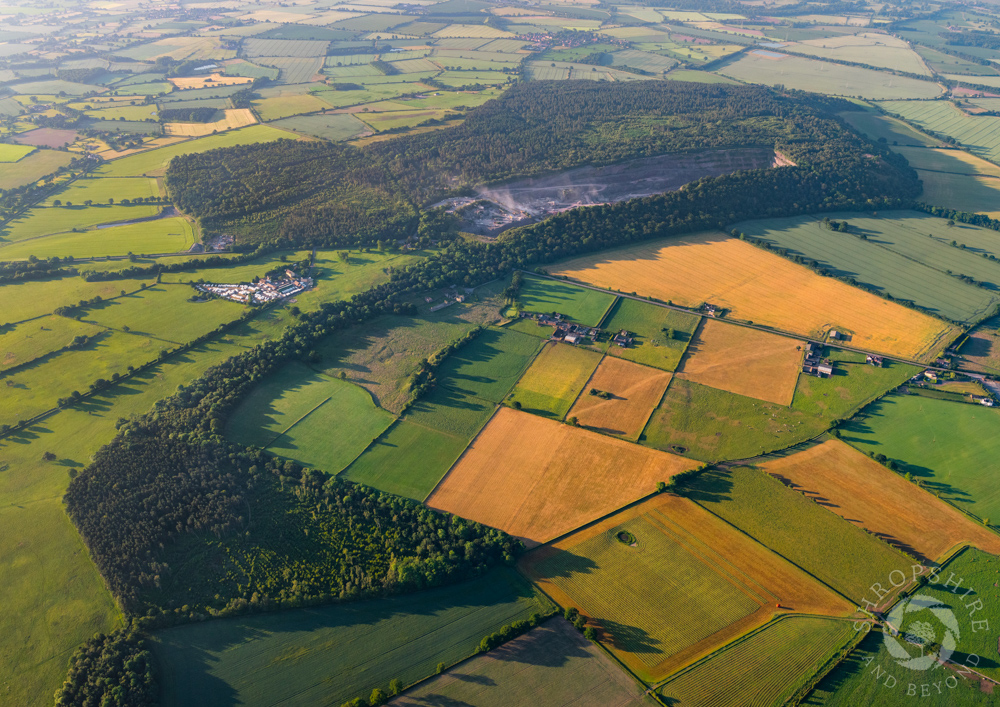 This is Haughmond Hill and Abbey Wood, surrounded by a patchwork of fields.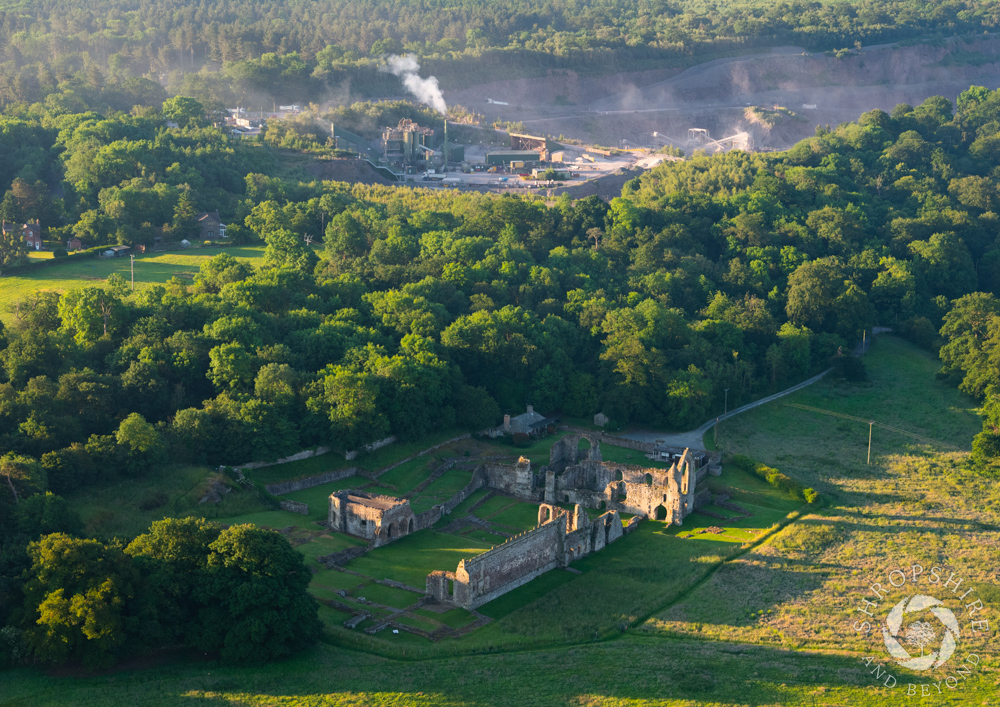 Ancient and modern - here are the remains of Haughmond Abbey, which make a contrast with the quarry on Haughmond Hill.
The village of Upton Magna has several black and white timber framed houses, one of which - Cruck Cottage - is reputed to be the oldest in England.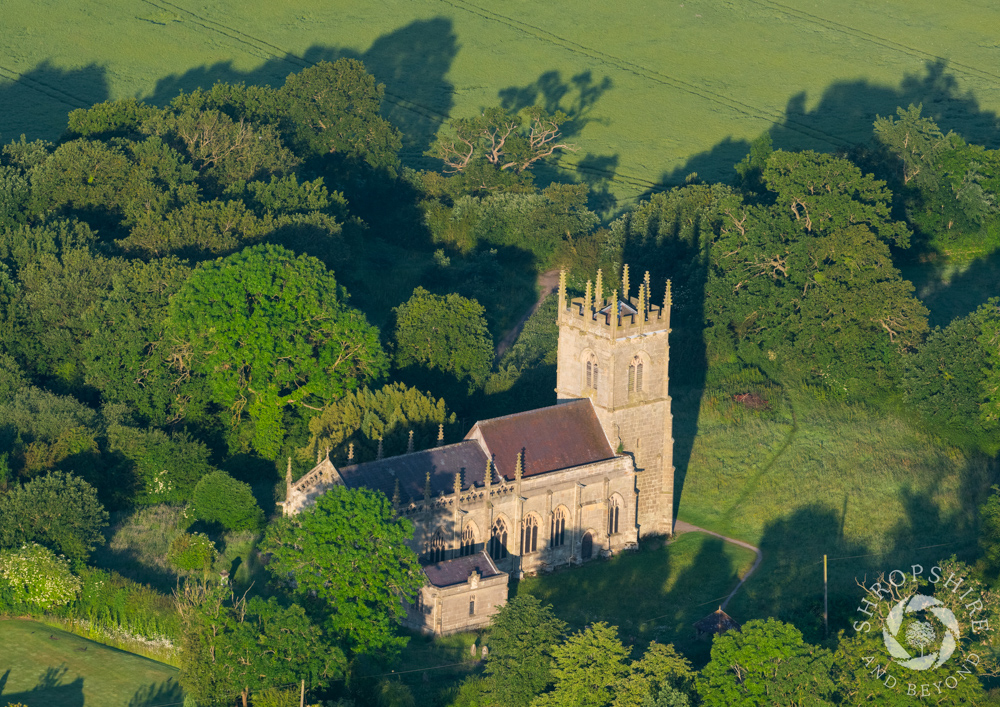 This is St Mary's Church at Battlefield, which was built in memory of the men who died at the Battle of Shrewsbury in 1403.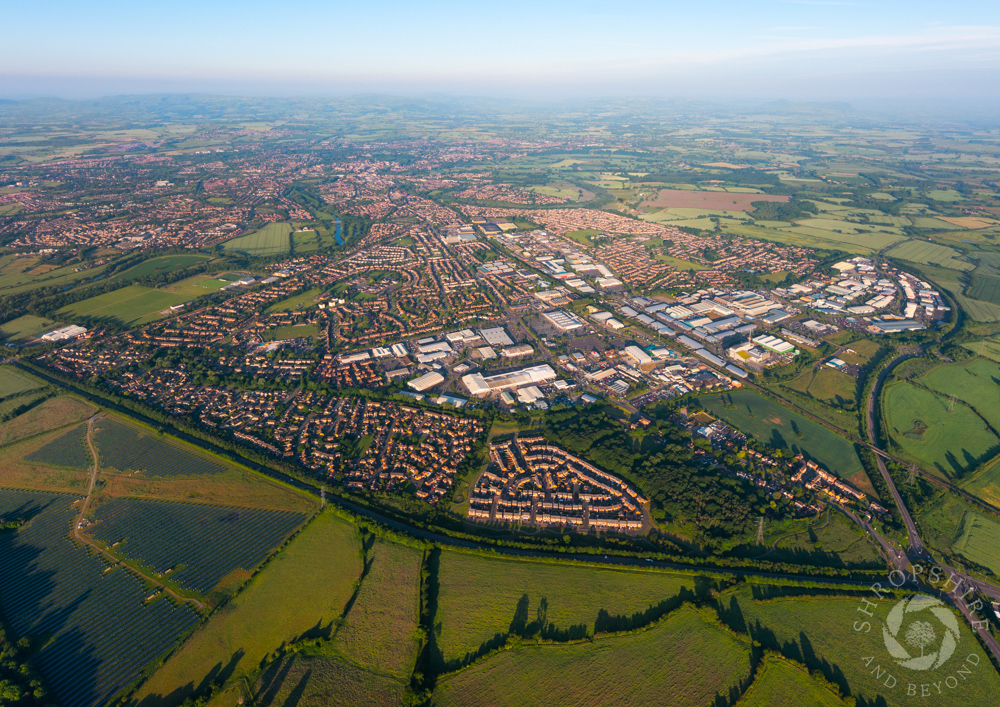 Another view of Shrewsbury, looking across Battlefield, Harlescott and Sundorne. On the horizon are, from left, the Long Mynd, the Stiperstones and the Breidden Hills.
Published by Shropshire and Beyond on