Our favourite images in a year of challenges
It has been a year like no other, filled with dramatic changes to our everyday lives.
The past 12 months have challenged us all, but we thought we would look back at some of the positives as we bid farewell to 2020.
Here at Shropshire and Beyond we were delighted to see the publication of our second book, Shropshire From Dawn to Dusk, and to introduce our popular range of 1000-piece jigsaws.
It was also a huge honour when my image of the cooling towers being demolished at Ironbridge was commended in the Landscape Photographer of the Year awards.
Photo opportunities were strictly curtailed during lockdown but here are some of our favourite images from this strangest of years, starting with the above picture of Linley Hill, near Norbury, and its majestic avenue of mature beech trees.
This shot was taken in January about half an hour after sunrise, by which time the frost had disappeared from the fields in the foreground. However, there was still a crisp layer of white over the Onny Valley in the distance.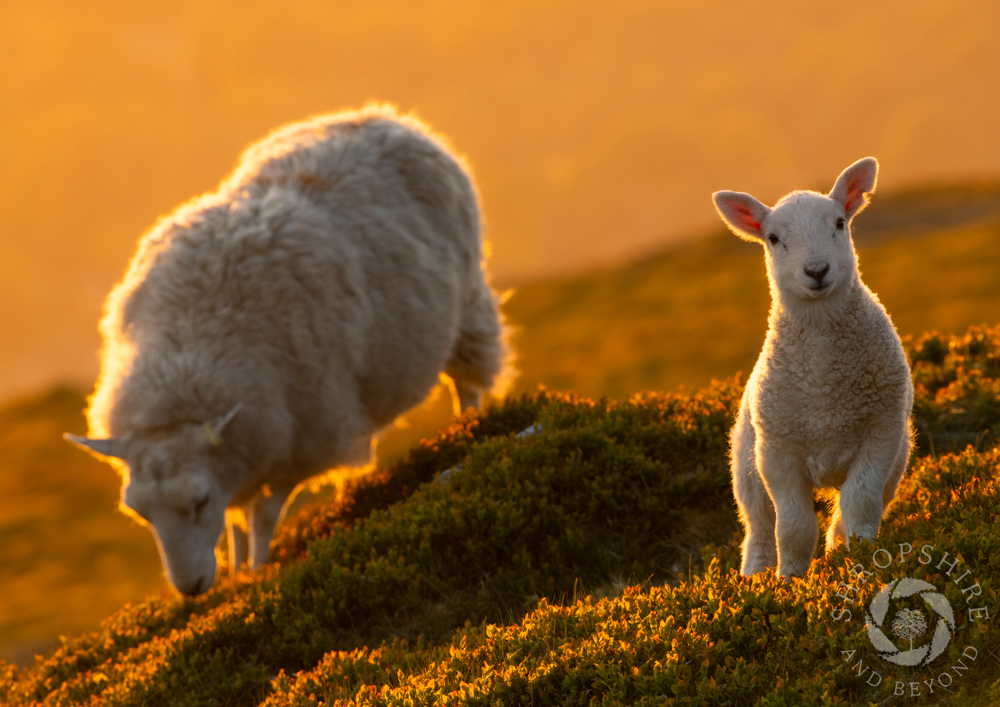 Picture 2: It was just me, a ewe and a very inquisitive lamb on Titterstone Clee at sunrise. I was on the summit for what was my first photographic trip after the March lockdown. It was great to get out with a camera again, and the Shropshire countryside was looking absolutely stunning. How I had missed it!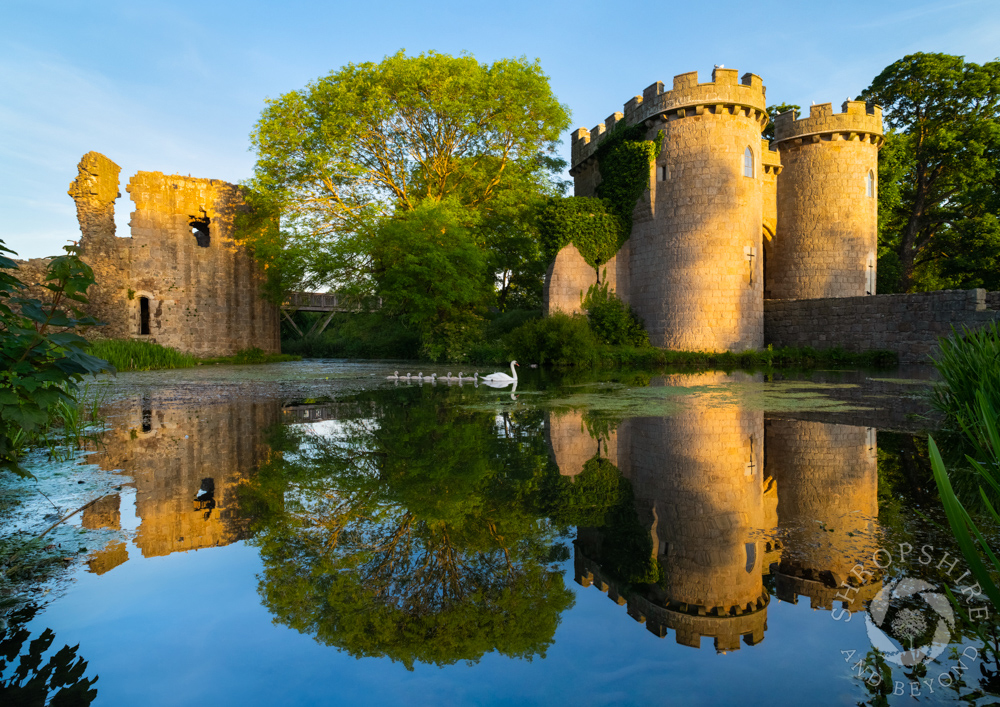 Picture 3: Early morning sunshine at Whittington Castle, near Oswestry, in May. This was my view just after sunrise, with a swan and seven cygnets gliding serenely across the moat of this 13th century border fortress.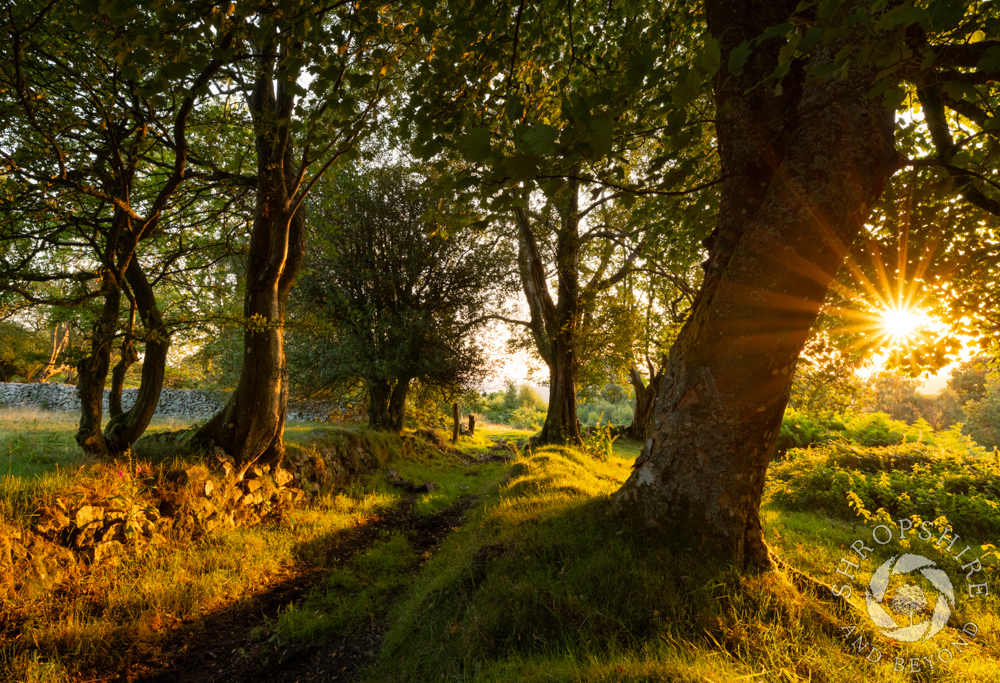 Picture 4: A sunken pathway winds its way through Brook Vessons Nature Reserve on the slopes of the Stiperstones. This is a place of great peace and solitude, known for its cluster of 'giant' trees which include some of the broadest rowans in Britain. I spent a very enjoyable few hours at this tranquil spot in July.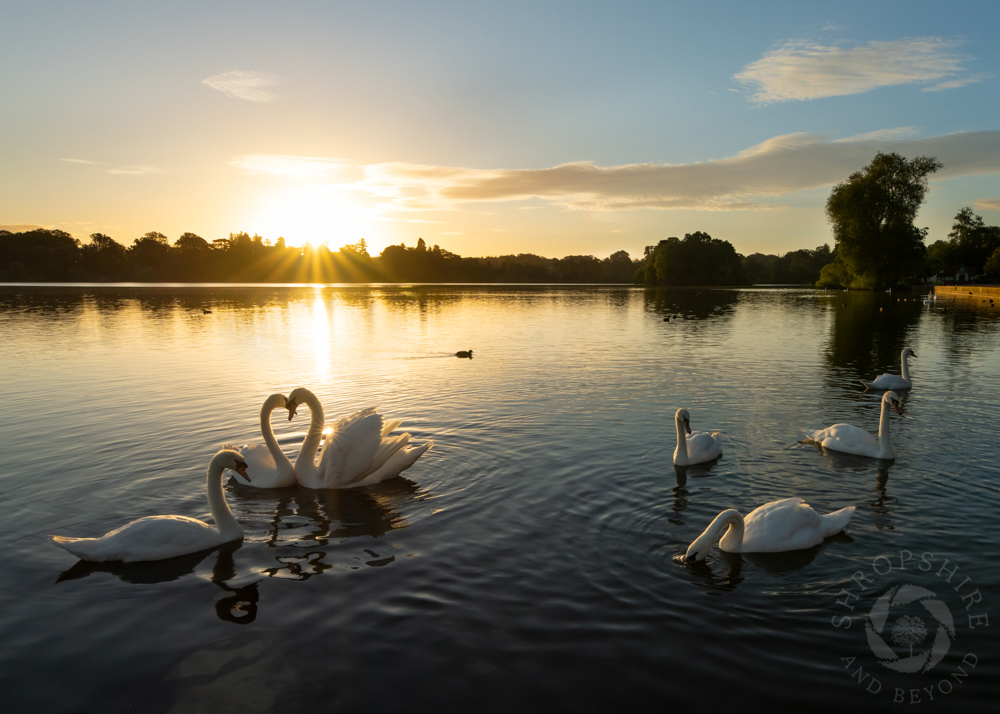 Picture 5: Two mute swans formed a perfect love heart as the sun came up over the Mere at Ellesmere in September. I had been careful to keep my distance but the swans spotted me shortly after I took this shot. They headed over in my direction but soon lost interest when they realised I didn't have any food with me.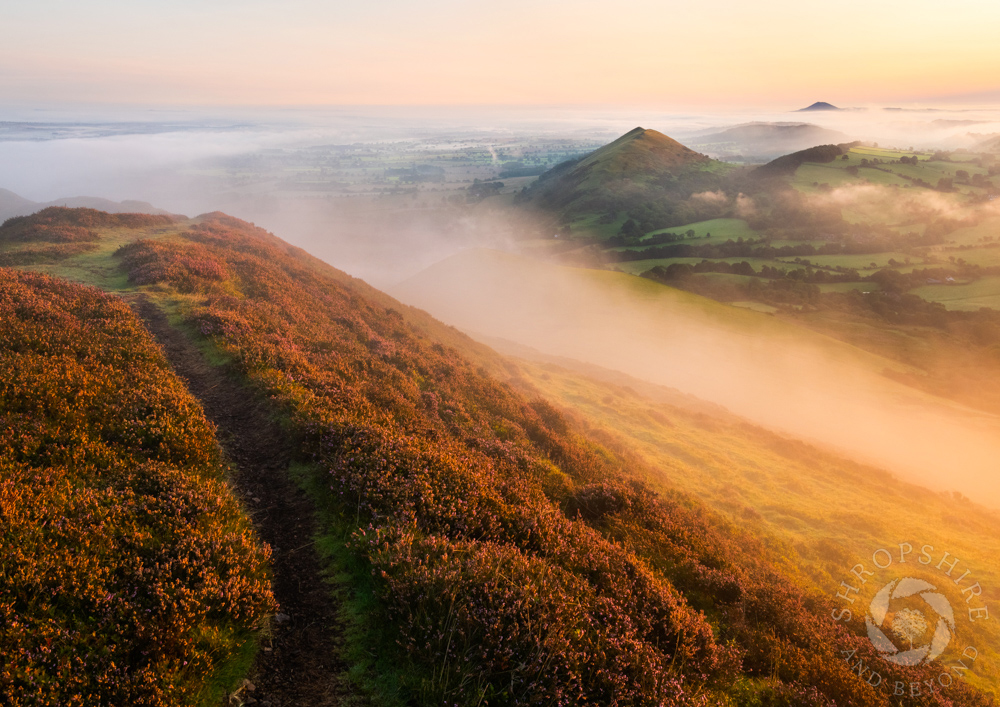 Picture 6: This was a magical sunrise on Caer Caradoc in September - my reward for getting up at 4.30am. Clouds of fog rolled in as I walked up the hill, but when I reached the summit I was greeted with ethereal views that looked like something out of a fairytale. In the middle distance is the Lawley, with the tip of the Wrekin rising above the mist on the horizon.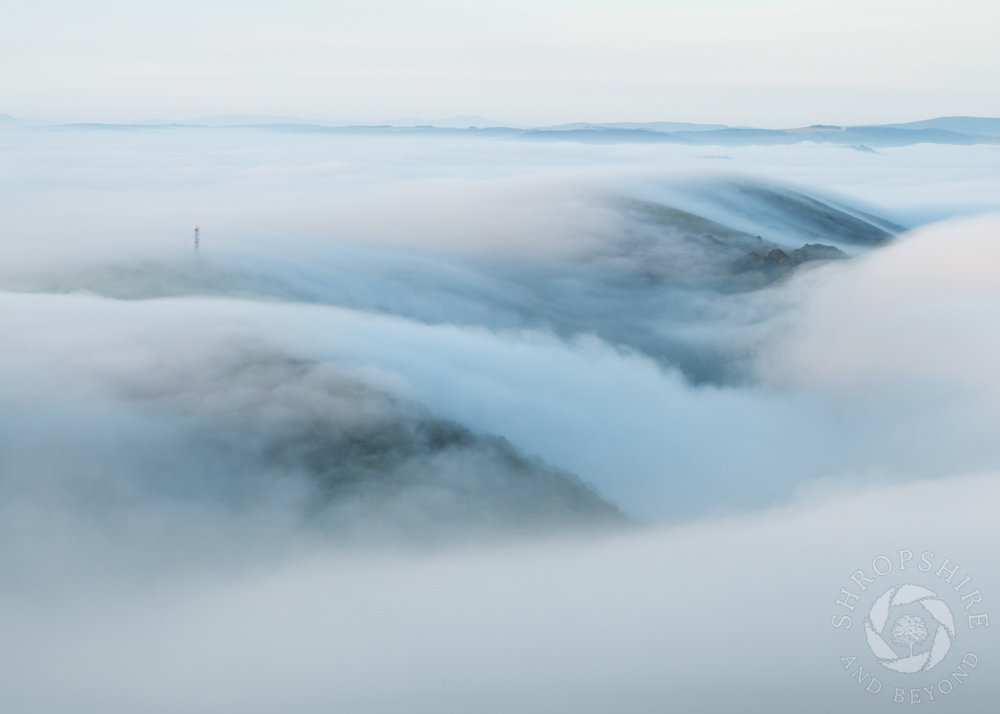 Picture 7: Here's another picture taken in the Stretton Hills on that same autumn morning, with a blanket of fog enveloping the landscape. Helmeth Hill is in the foreground, with Ragleth seen above it to the right.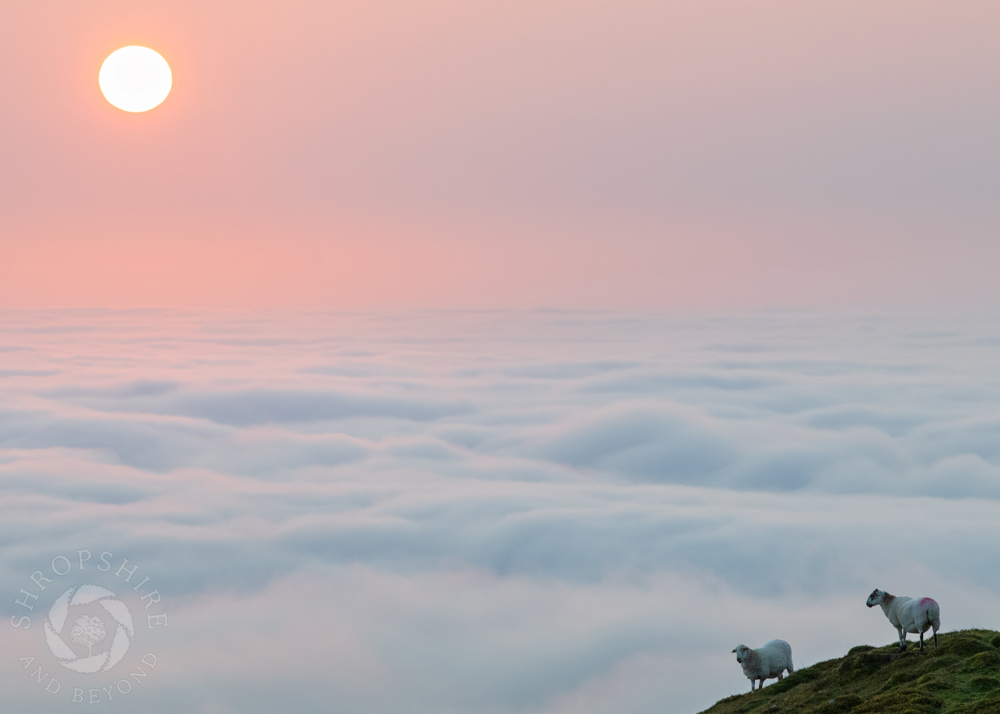 Picture 8: Two sheep perch on the edge of Titterstone Clee at sunrise, with Cleobury Mortimer and Hopton Wafers hidden beneath a layer of cloud. I was really happy that the predicted cloud inversion materialised on that day in September, but finding some sheep in the right position was very challenging!
Picture 9: Here's a golden sunrise over the Wrekin, with autumn colours stealing across the landscape. Low cloud wreathes the summit of this iconic hill, which I photographed in October. The Wrekin is said to have been the inspiration behind Middle Earth in The Lord of the Rings. Author JRR Tolkien lived in the West Midlands and made frequent visits to Shropshire.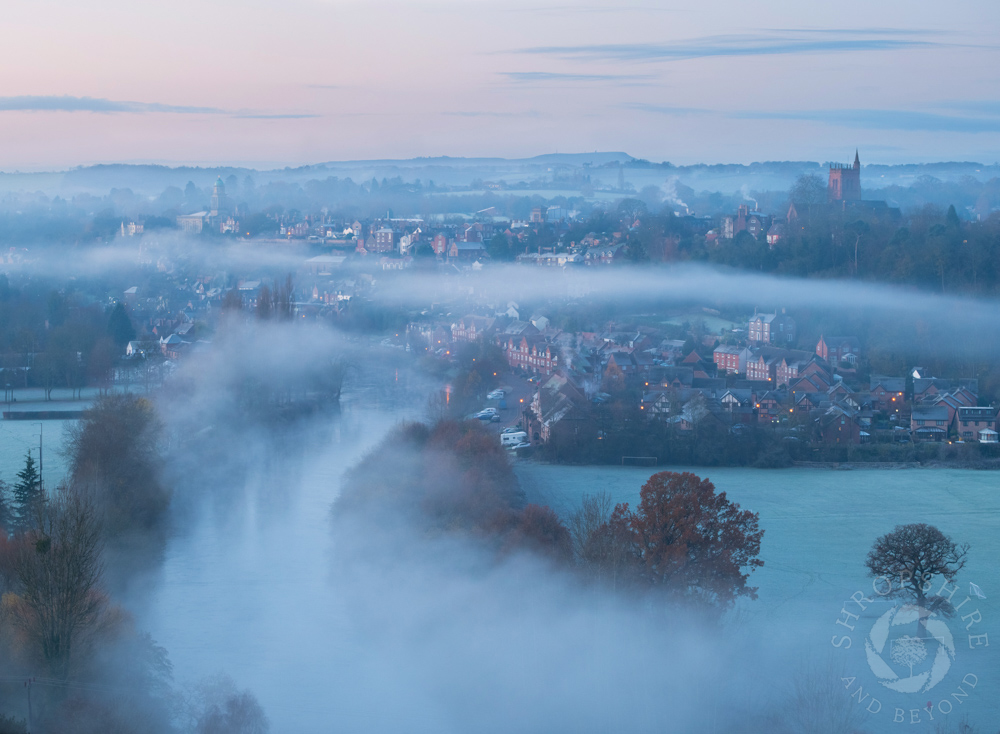 Picture 10: A very cold and frosty Bridgnorth seen at dawn, with the town wreathed in layers of mist. On the horizon is Titterstone Clee, about 12 miles away as the crow flies. I took this shot last month while standing on High Rock.
Published by Shropshire and Beyond on