Tranquil evening in the Clun Valley
A beautiful evening of sun and shadows in the Clun Valley, not far from the small village of Bettws y Crwyn.
I was on my way home but couldn't resist stopping to get a shot of this peaceful scene near the Welsh border.

Earlier on I had called in at St Mary's Church in Bettws, where the ends of the pews are painted with the names of the farms to which they were allotted.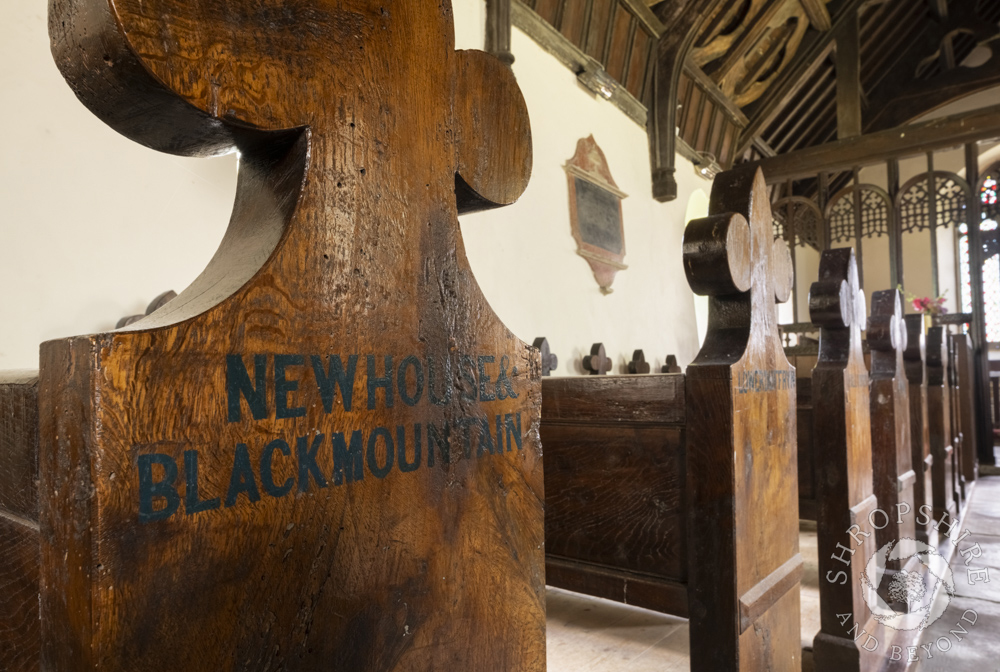 This remote spot lies 1300 ft above sea level, making it one of the highest settlements in England.

The ancient drover road from Wales into England is one reason why the church may have been built here, although it could also have been a shrine for a nearby well believed to possess healing properties.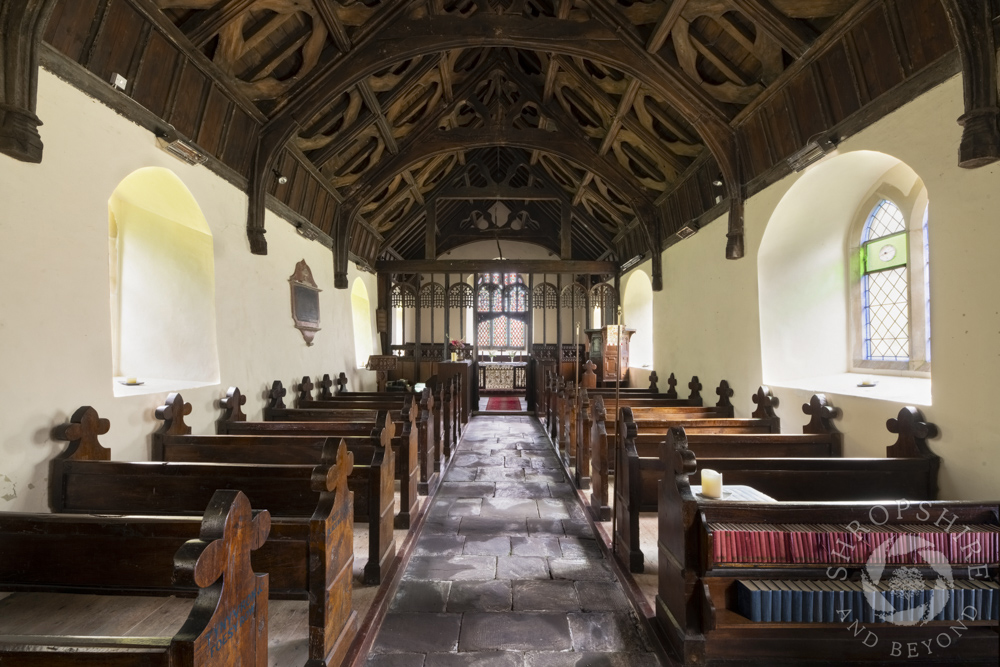 Whatever the reason, little remains of the original church - or chapelry - which was built around 700 years ago.

The beautiful roof is possibly late medieval, although the church itself was extensively restored in 1860. In an 1863 directory of Shropshire, the roof timber is described as Spanish chestnut.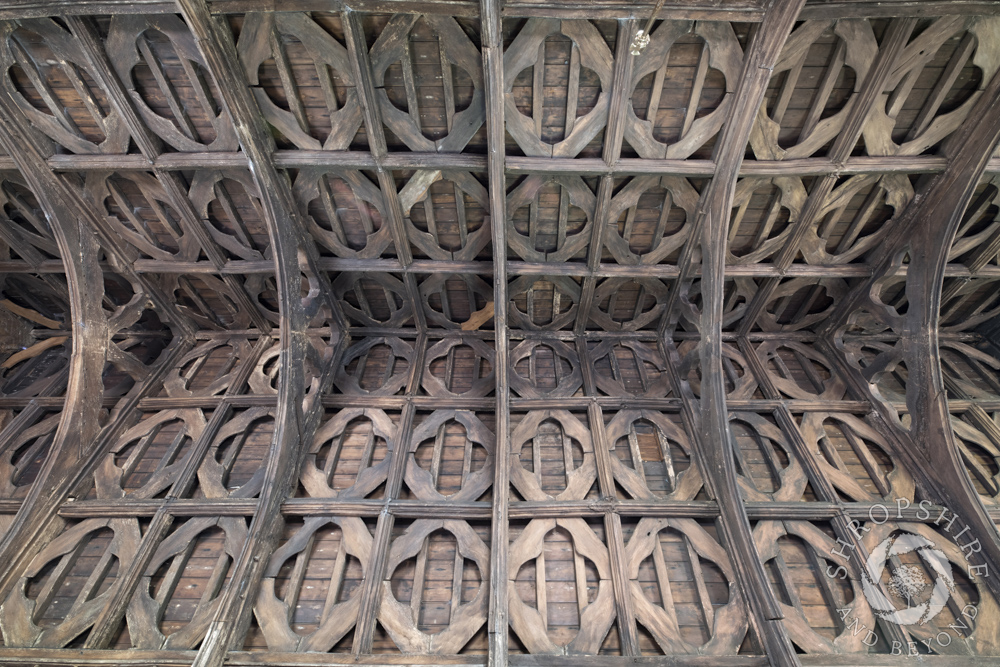 Generations have lived and worshipped here, and their care and respect for this little church is carried on by members of the community today.
Published by Shropshire and Beyond on