Spectacular sunrise over Ludlow
What a morning - here's a spectacular sunrise over Ludlow and St Laurence's Church.
This was my view from Whitcliffe Common after getting up at 3am and leaving the house to the accompaniment of the dawn chorus.
The church tower dominates the town, and it's easy to see why St Laurence's is known as the Cathedral of the Marches.
I have wanted to capture some misty sunrise shots of this view for some time, and I was delighted to see that my efforts were picked up by the national media.
The above picture appeared in The Times, while the one below was used by The Daily Telegraph.
Both images are now available to buy as greetings cards, on sale in local outlets and also here in our shop.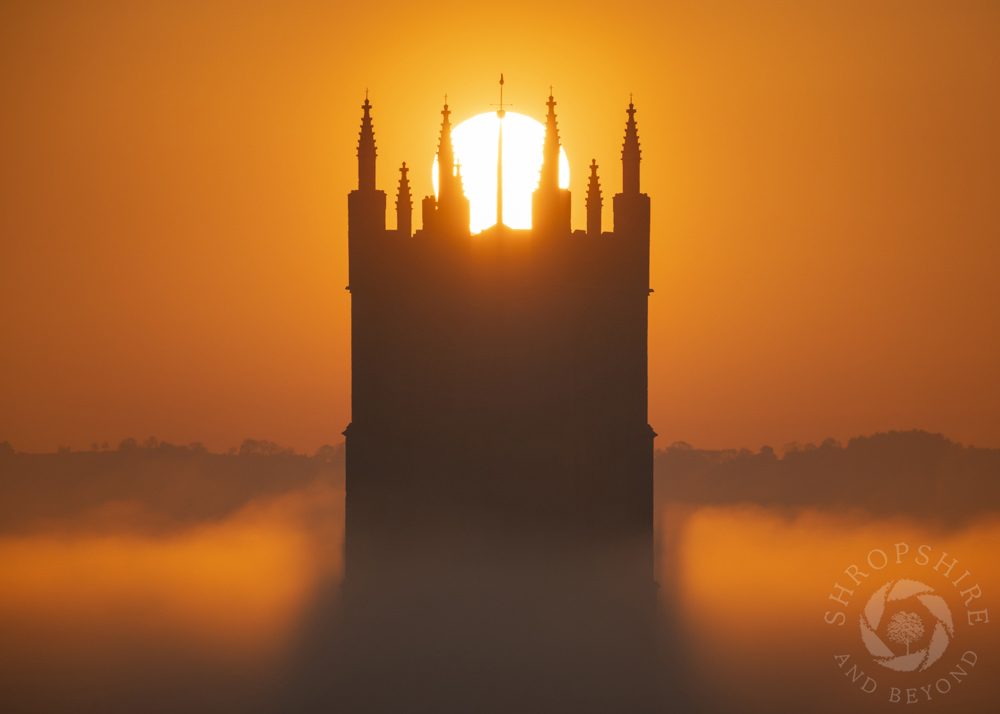 Published by Shropshire and Beyond on